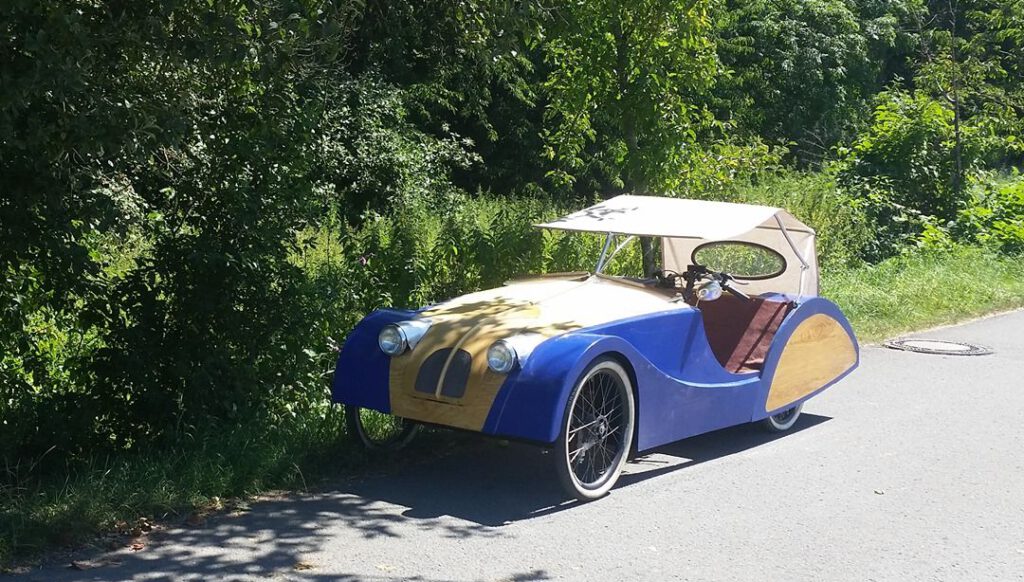 Independent designer of velocars made from metal and wood.
Kai is also part of the VeloWing project and closely cooperating with swedish Cyclocar.
VeloWing actively develops a classic sociable velocar with focus on cargo capacity that equally feels at home in urban traffic as well as offroad. For more info, visit VeloWing.com!